---
Prof. Ir. Piet Velzeboer, een mijnbouw professor uit Delft, heeft Kings Bay Kull Comp. A/S in 1957 en 1958 geadviseerd over de koolmijn. Hij speelde een belangrijke rol bij de verplaatsing van de walvisvaardersgraven en ik denk ook in de plannen voor renseverket. Zijn zoon heeft me enkele oude prenten gestuurd.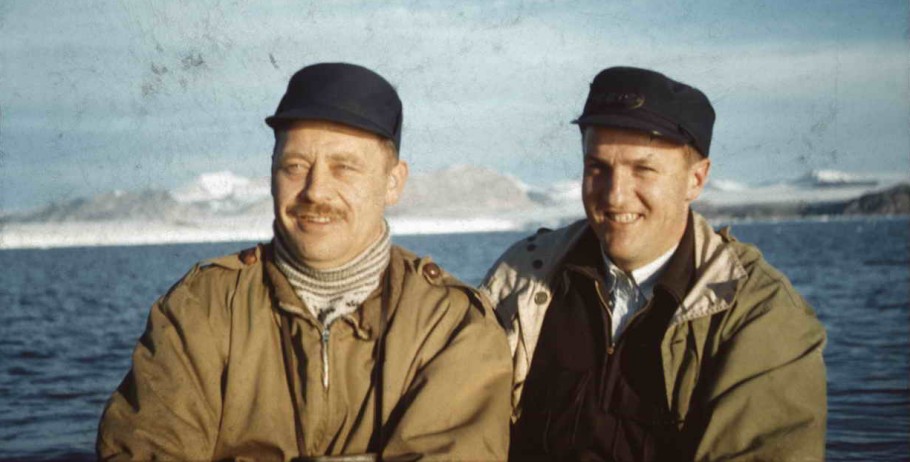 Prof. Ir. Piet Velzeboer met de directeur van KBKC Einar Grimsmo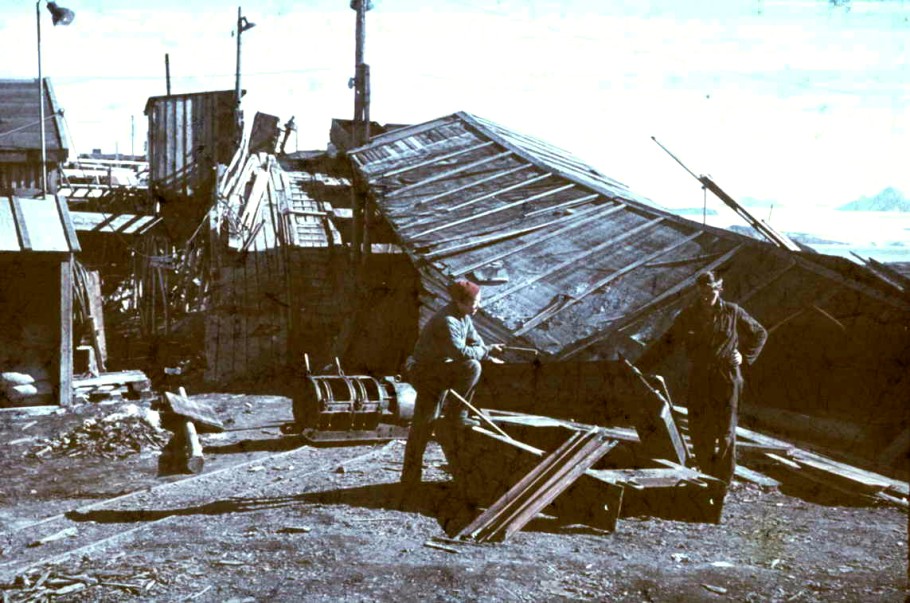 Mijningang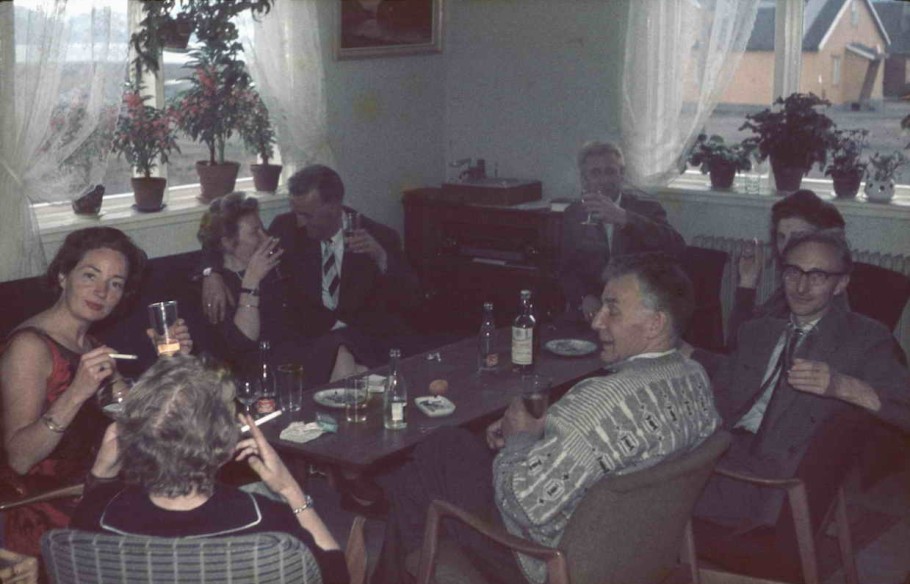 Het bestuur van KBKC met hun vrouwen tesamen in Ny-Aalesund

Kongsbreen en Kongsvegen vanaf de Love÷yane in 1958.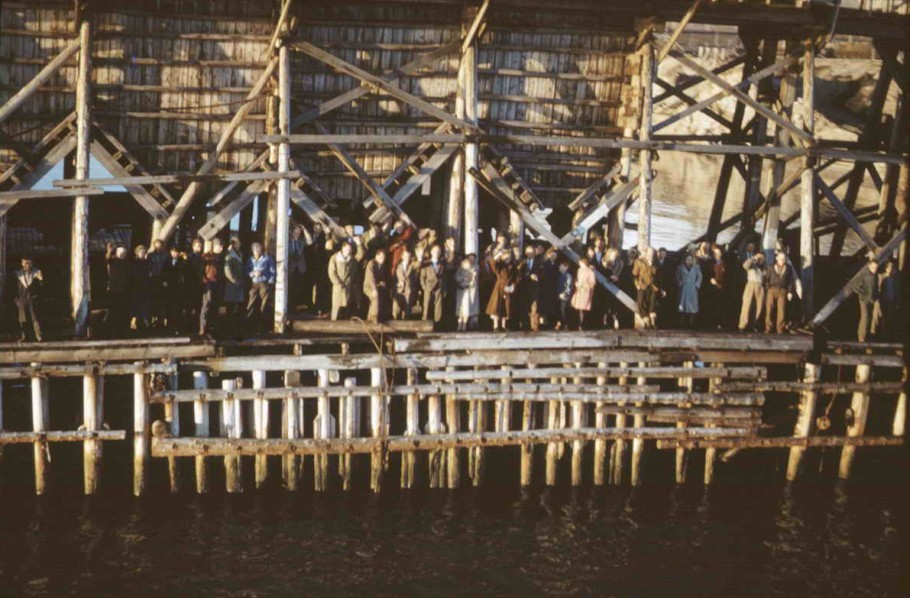 Het kolenschip vertrekt naar Harstad en wordt uitgezwaaid door de achterblijvers. De schepen werden geladen op de plek waar nu ook de pier ligt. Toendertijd was er een grote constructie op hoogte om de kolen van de mijn per trein naar het schip te brengen.
---
pages with keyword mensen


No keyword selected!

Select a keyword from the list in the top right corner and press on the [search]-button.


---
select a new keyword

choose a keyword from the list in this box: