---
Spectaculaire beer op foto

Op Spitsbergen gebruik ik eenvoudige automatische camera's om dieren vast te leggen op plekken die ik moeilijk in de gaten kan houden. De camera's zijn jaarlijks een aanbieding bij de Aldi voor € 80,-. Ik heb er twintig en op deze manier zijn duizenden foto's genomen, die ik allemaal moet categoriseren. Vandaag stuit ik op een verrasing.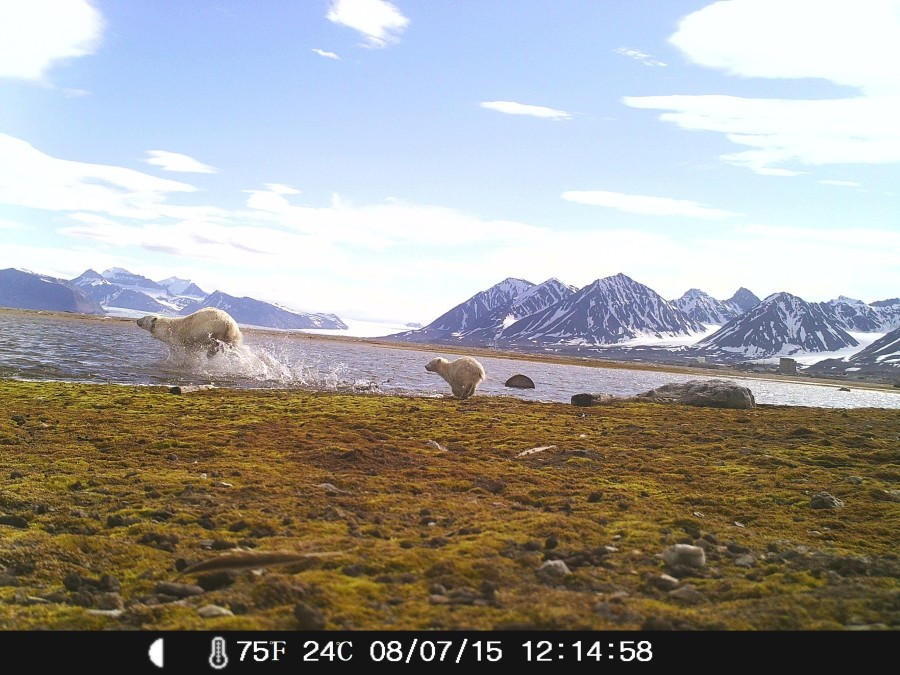 De orginele foto
---
pages with keyword ijsbeer


No keyword selected!

Select a keyword from the list in the top right corner and press on the [search]-button.


---
select a new keyword

choose a keyword from the list in this box: