---

18 July 2006, 19:30
The goslings grow rapidly, but we see less families every day. Today, Daan saw a fox attacking a family group and eating all six goslings. The scene is so peaceful. Foxes playing in an exclosure (oops, yes it should keep animals out instead of in) and geese sleeping.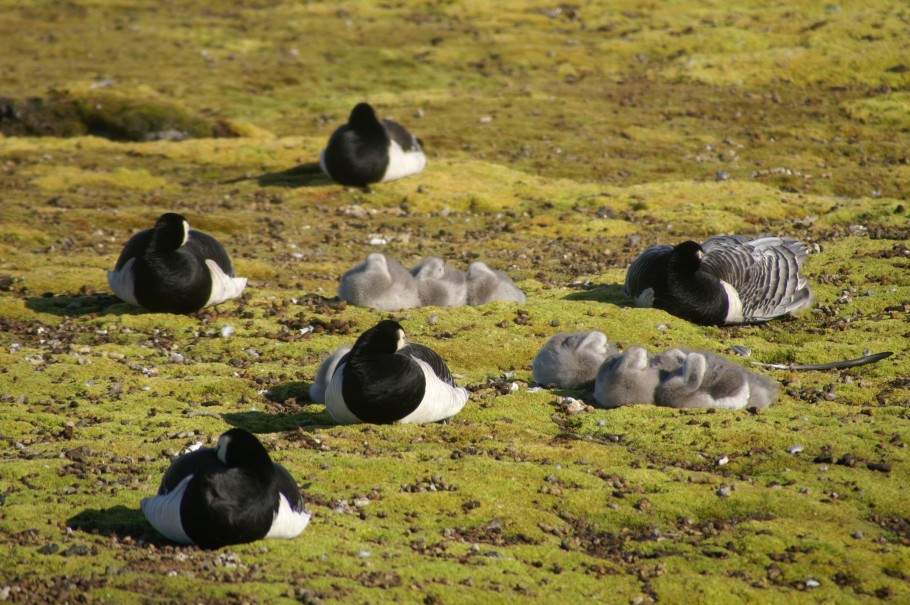 [home] [weblog] [science] [people] [station] [ny-ålesund] [sightings] [sitemap] [nederlands]
---
This page has been given the following keywords: [arctic fox] You can click on each keyword to get an overview about related pages.
---