In 1958 wereden graven verplaatst van walvisvaarders vanwege de geplande bouw van een kolen-schoonmaak-fabriek Renseverket. Via zijn schoonzoon kreeg ik deze afbeeldingen. Meer prenten van Velzeboer alhier, meer over een achtergebleven graf alhier.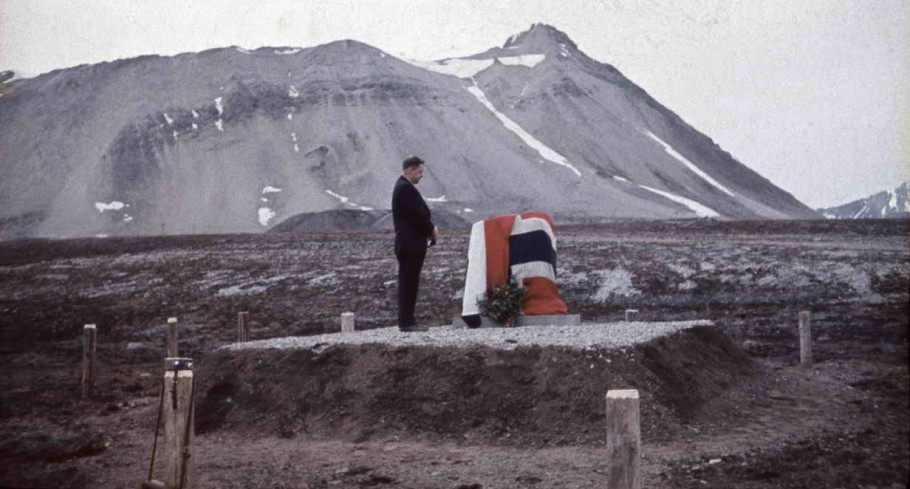 De ceremonie met de onthulling van een nieuwe steen, waarop de tekst: Herinnering aan de hier begraven vijftig Nederlandse walvisvaarders verre van het vaderland gestorven in de 17de eeuw .
Zover ik heb gehoord van Louwrens Hacquebord bestaat er geen logboek met informatie over deze graven. Hij vraagt zich af of het Nederlandse graven zijn, omdat met name Engelsen in dit fjord actief waren.
Een zeemansgraf was weinig favoriet bij de Nederlanders in die dagen. Ze wilden in de grond begraven worden voor de wederopstanding met het gezicht naar het oosten. Veel walvisvaarders stierven aan scheurbuik. In de winter bouwden mensen al een vitamine C schuld op. Tijdens een tocht naar Spitsbergen werd dat steeds erger. Meestal bij een tweede of derde zomer op walvisvaart werd de scheurbuik dodelijk.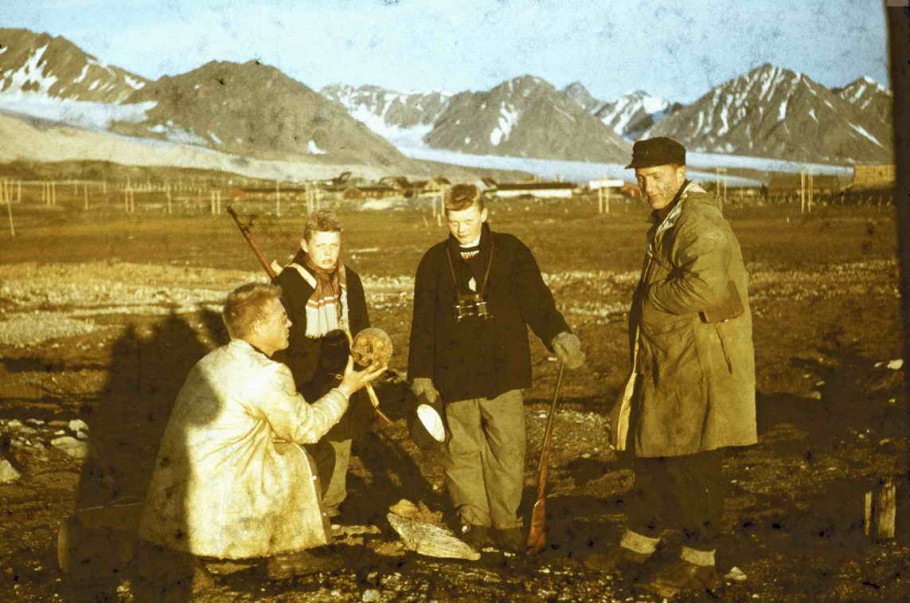 De plek waar de botten werden herbegraven. Lilly Kristensen werkte dat jaar in Ny-Aalesund en vertelde me dat de meeste inwoners bang waren van de skeletten. Daarom werden ze midden in de nacht door het dorp getransporteerd. Er was een speciale man aangesteld om het project uit te voeren, die goed werd betaald met deels subsidie vanuit Nederland.
Toen ik een achtergebleven graf ontdekte, vertelde ze mij over haar ervaring.

klik hier om de pdf van het Svalbardposten artikel in een nieuw venster te openen