---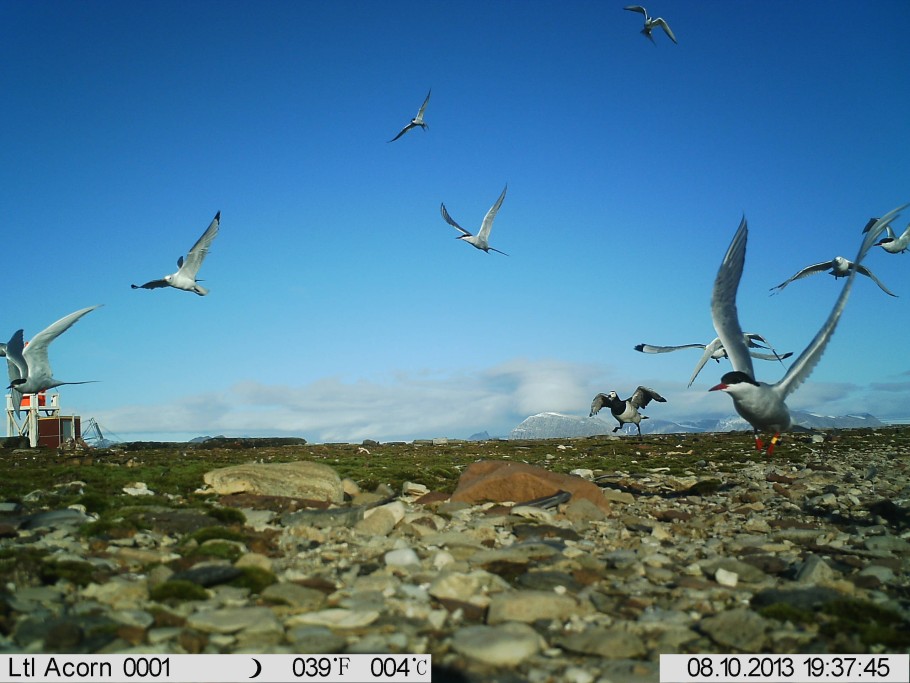 I am spending all evening on checking pictures of automatic wildlife cameras. I can read quite some goose rings. But the camera at Brandal laguna had a surprise. Three pictures of an arctic tern with logger. Above you see the most beautiful one where the tern with the geolocator and the yellow ring takes off.

Below some other nice pictures of this camera.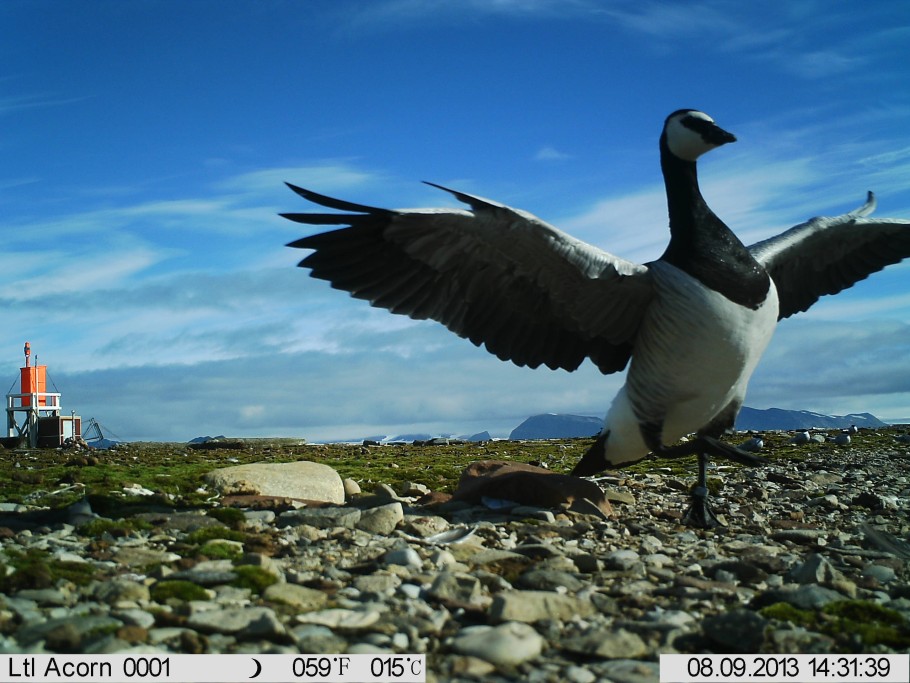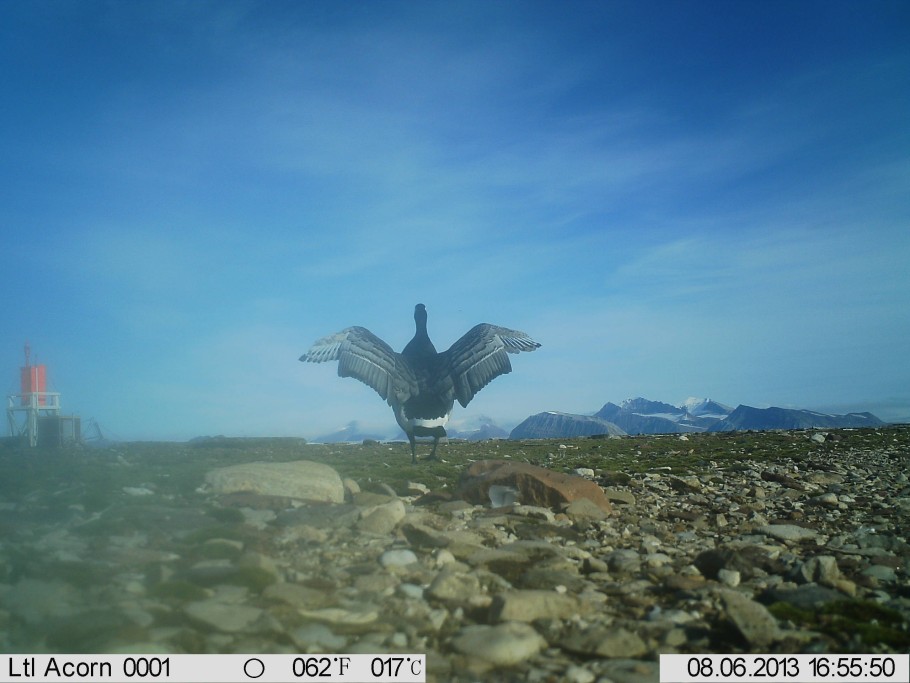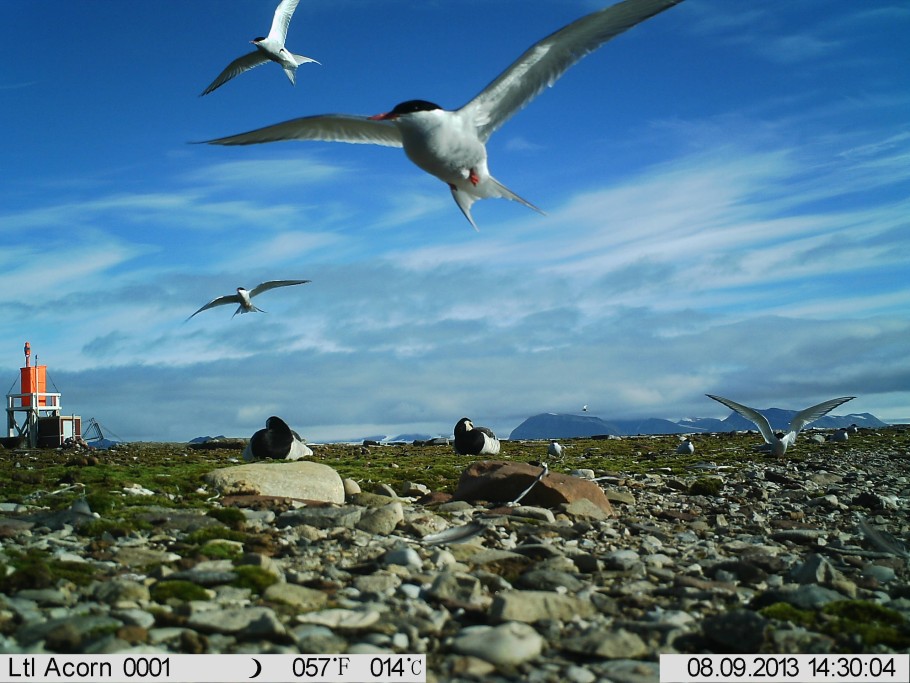 [home] [weblog] [science] [people] [station] [ny-ålesund] [sightings] [sitemap] [nederlands]
---
This page has been given the following keywords: [arctic tern] You can click on each keyword to get an overview about related pages.
---