---
Polar bear with cub visits town and is chased away
Last night, a polar bear wanted to walk into town. It was wearing a satellite transmitter. The tracking office of the Norwegian Polar Institute had already noted that this bear was entering Kongsfjorden. But nobody expected it to show up in town.
A flare is fired to chase the bear. It now goes in the water and swims to prins Heinrichsøya.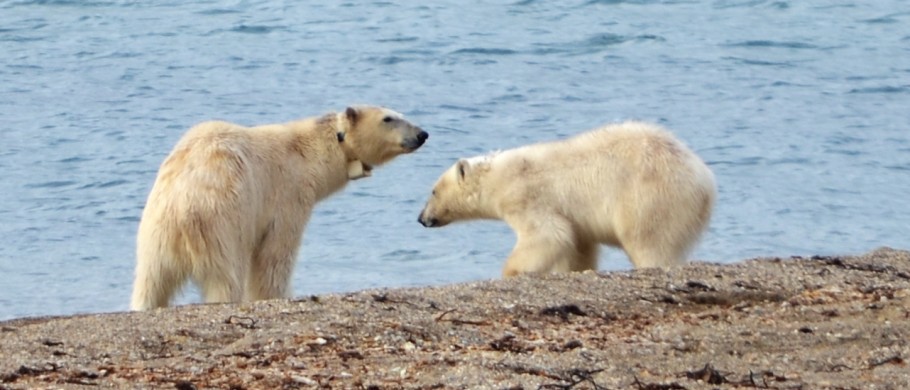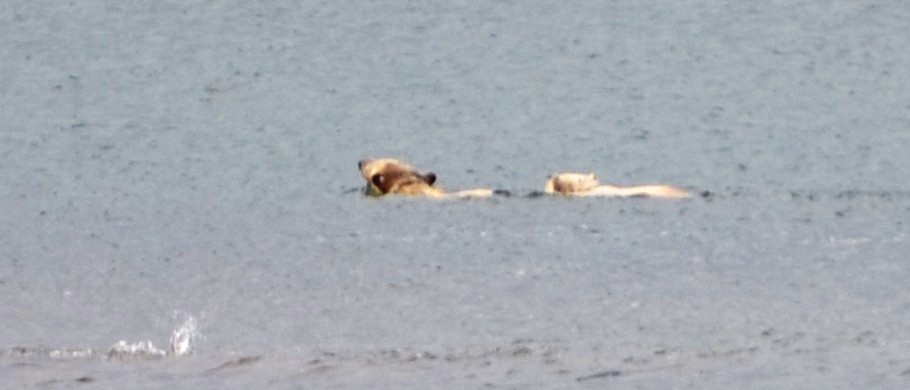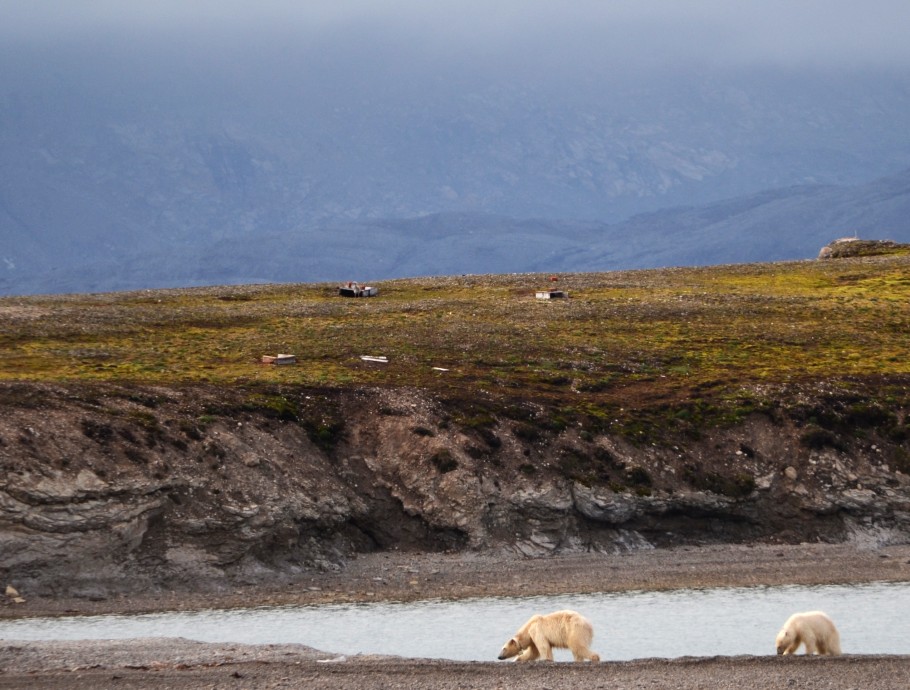 Later that night, the bear pass Ny-Ålesund and walk towards the glacier.

Solveig Nilsen gave me this nice pictures. Unfortunately I missed the bears because I was sleeping.
[home] [weblog] [science] [people] [station] [ny-ålesund] [sightings] [sitemap] [nederlands]
---
This page has been given the following keywords: [polar bear] You can click on each keyword to get an overview about related pages.
---