---
On 10 March 2019, a special march was organised in Amsterdam to motivate the government for further action against climate change. 40.000 people marched in heavy all day rain. Just before the start of the demonstration I was interviewed for the online broadcast on klimaatmarslive.nl. The stream was also on screen just before the start of the official programme.

Above a video with the interview in Dutch, below three pictures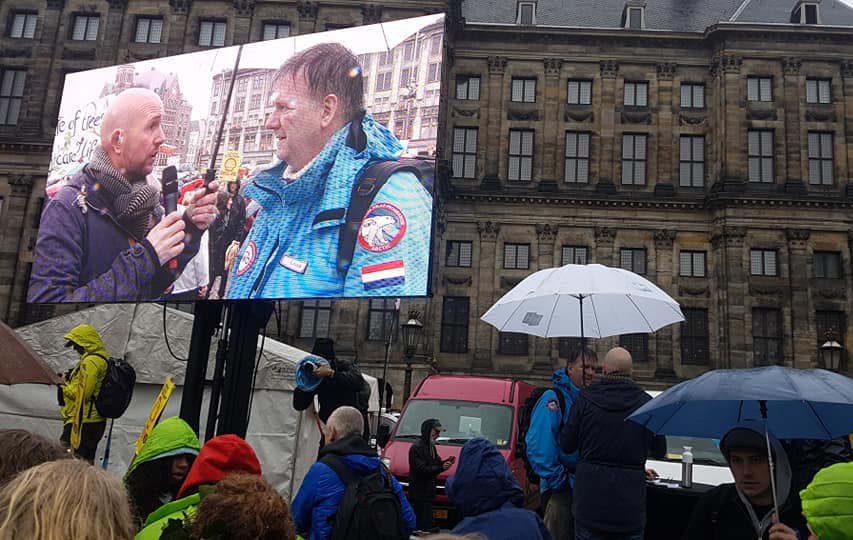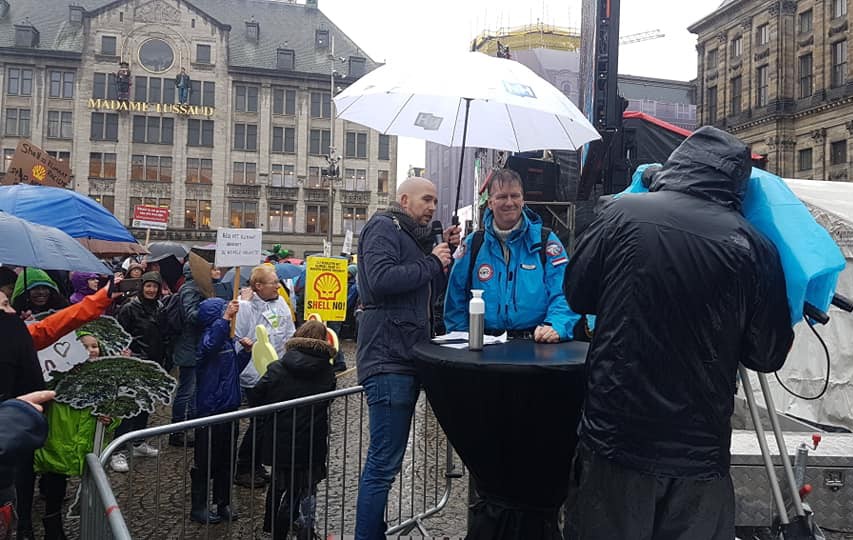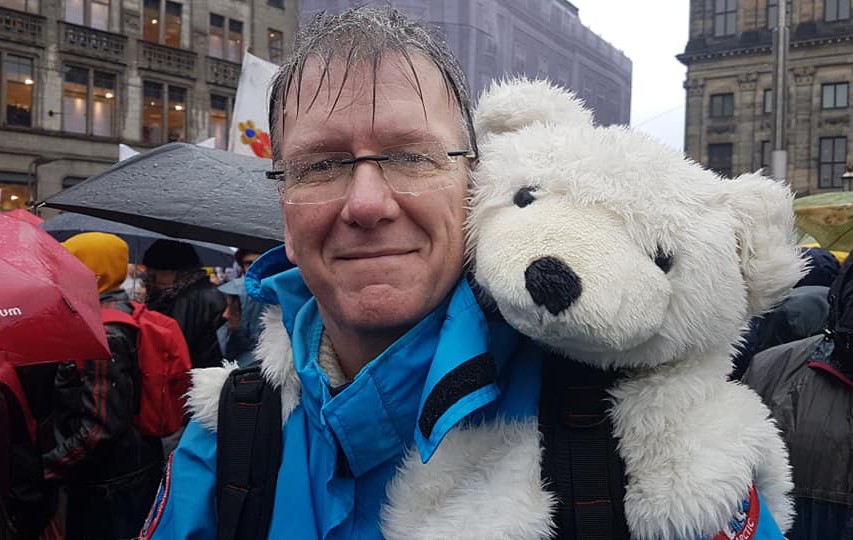 With a polar bear puppit on my back in pouring rain
[home] [weblog] [science] [people] [station] [ny-ålesund] [sightings] [sitemap] [nederlands]
---
This page has been given the following keywords: [global warming] [netherlands] You can click on each keyword to get an overview about related pages.
---