---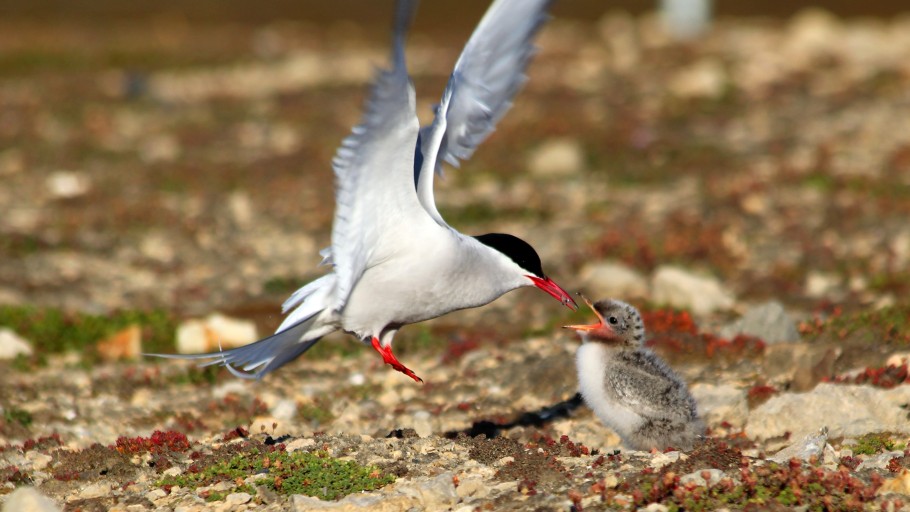 De Noordse Sternen hebben jongen en de ouders vliegen af en aan met voedsel. Gelukkig is het goed weer. Enkele stormachtige dagen achter elkaar veroorzaken vaak massale sterfte onder de verhongerende jongen. Maar dit jaar lijkt het een goede zomer. Veel ouders hebben twee snavels te voeden. De kuikens moeten waakzaam zijn, want wie het eerste komt krijgt het voer. Vaak is één van de jongen aanzienlijk groter dan de andere.

Foto's gemaakt door Phillip Blaen, NERC station
---
pages with keyword noordse stern


No keyword selected!

Select a keyword from the list in the top right corner and press on the [search]-button.


---
select a new keyword

choose a keyword from the list in this box: