---
| | |
| --- | --- |
| Brandgans-nest-inventarisatie op Storholmen | 17 juni 2015 13:00 |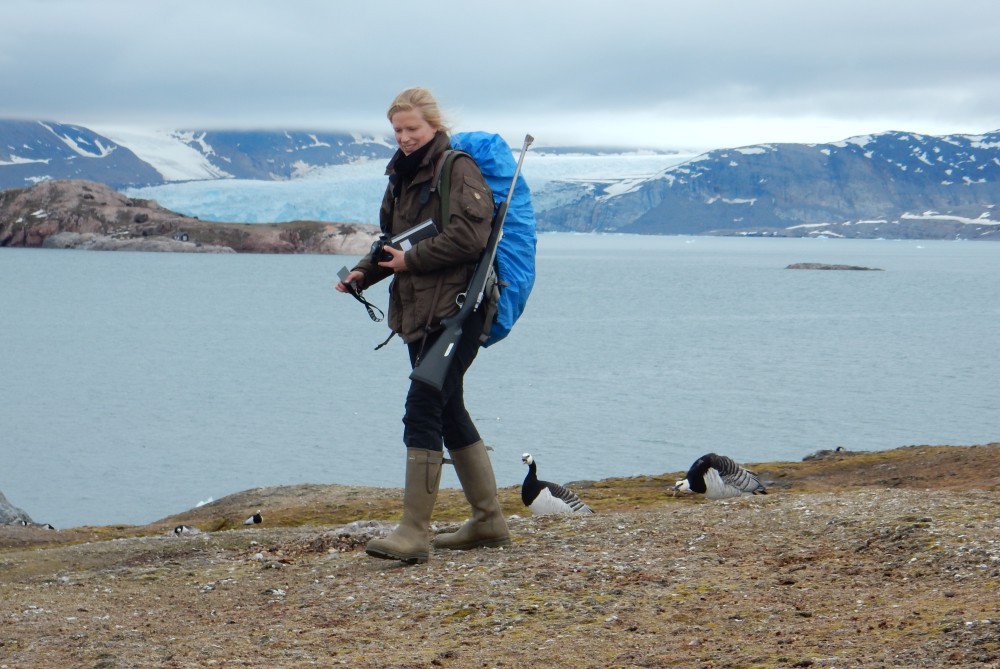 Margje controleert en fotografeert de nesten, Maarten maakte deze plaatjes. Let op de laaghangende bewolking.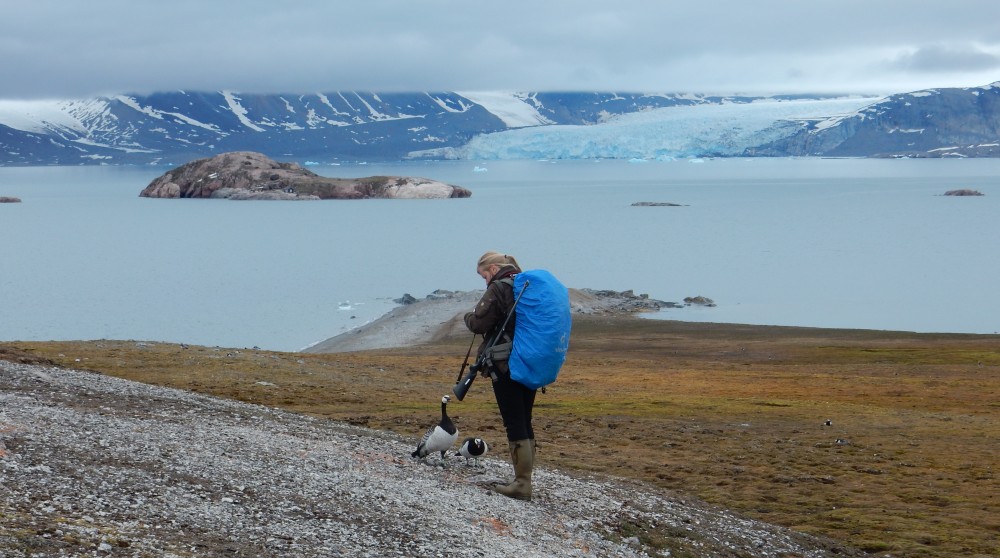 Op de achtergrond het eiland Juttaholmen, de gletsjer en weer die laaghangende bewolking.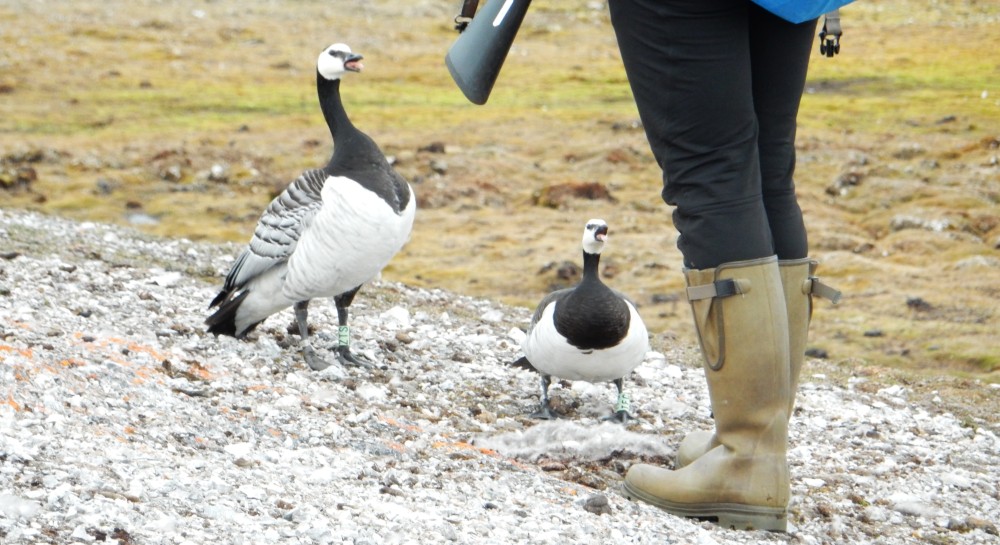 Ingezoomd, lees ik de kleurringen en beschrijf de verdediging van de brandganzen.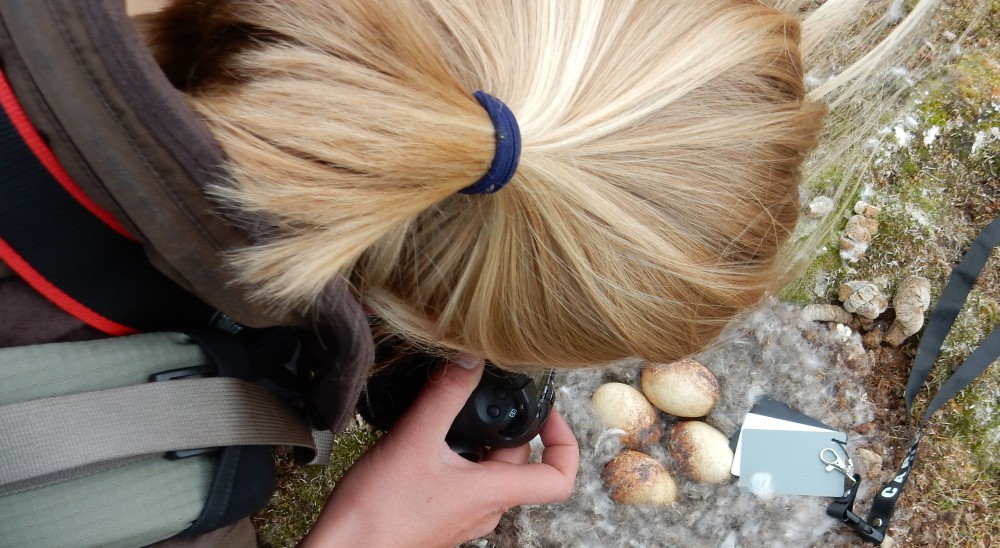 In het nest met de meeste vlooien zijn de eieren vol bloed. En het vrouwtje gaat weer dapper zitten en wordt gebeten.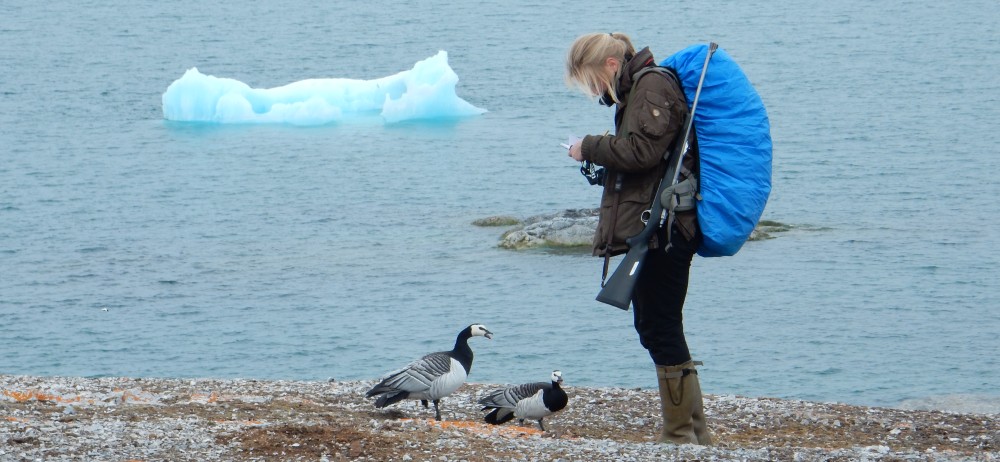 gletsjerijs, zo mooi blauw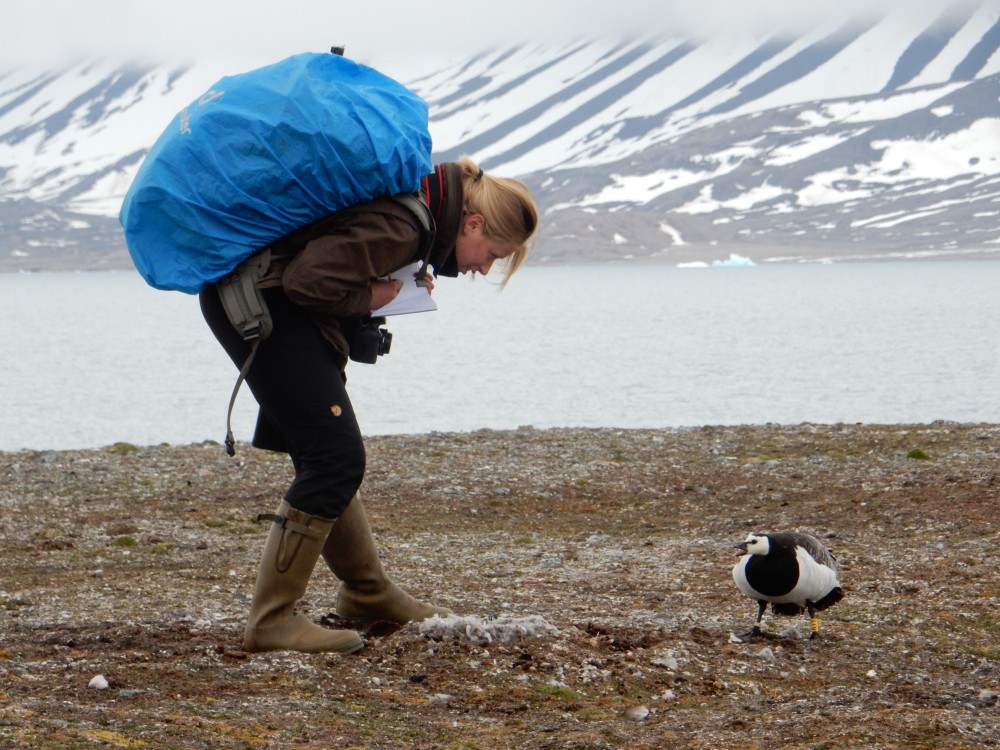 mens-dier interactie
---
pages with keyword brandgans


No keyword selected!

Select a keyword from the list in the top right corner and press on the [search]-button.


---
select a new keyword

choose a keyword from the list in this box: